Sauce a lo Carlo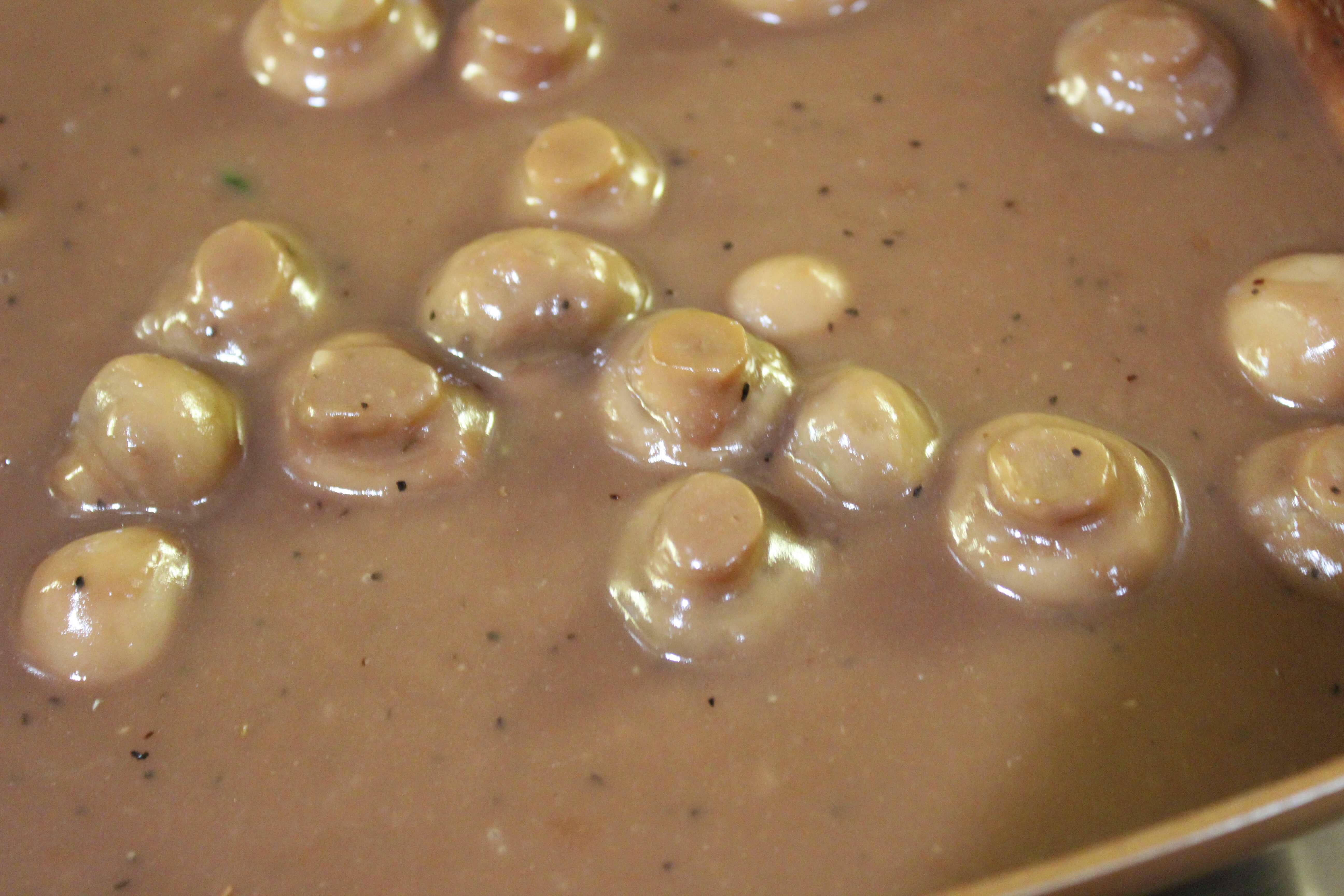 Ingredients
2 Cups Beef Broth
1/2 Cup Gold Medal Wonder Quick Mixing Flour
2 Teaspoons Salt
1 Teaspoon Pepper
1/4 Cup Red Wine, use the finest wine
2 Teaspoons Balsamic Vinegar
4 Teaspoons Brown Sugar
6 Dashes Worcestershire sauce
1/4 Stick Butter
4 Basil, fresh
1 Jar Mushrooms, fresh is better
Method
1)

My husband came up with this recipe , he likes to cook also and one day he started to mix powders and sauces , I must say it is really good.

In small saucepan pour 1 ½ cups of Beef Broth, add salt and pepper and place over medium heat.
In separate bowl add remaining ½ cup of Beef Broth and slowly mix in Flour stirring constantly with whisk until all flour is dissolved into a smooth blend of thickened sauce. Slowly pour the thickened flour mix into the broth saucepan, again stirring constantly to avoid lumping of flour. Cook the Mushrooms in a different frying pan , once they are cooked add them to the beef broth.

Turn heat off and continue to stir mix. Let stand a few minutes, and again turn on heat to medium.
Add ¼ cup of Red Wine to sauce, and continue whisking. Turn heat on high for three to four minutes, to allow vaporization of wine. Reduce heat.
Add the two teaspoons of vinegar, and continue stirring.

Slowly add the brown sugar, and continue to mix over medium heat stirring consistently. While sauce is gently boiling add 6 dashes of the Worcestershire sauce and continue mixing.

Add the ¼ stick of butter to sauce and basil leaves, and continue stirring over low heat, making sure you are mixing sauce from the sides of the pan towards the center.
After 5 minutes, turn the stove off and allow the sauce to stand for another 5 minutes.
Serve over filet mignon. Enjoy!